Game of Thrones fans are eagerly waiting for Jon Snow to come back to life but it seems he isn't the only one who might make a comeback. Jason Momoa who played Khal Drogo in the show posted photos on Instagram after the Game of Thrones season 6 premiere along with captions and that has made the fans curious.
After the show aired, Momoa posted photos of the scene in which Daenerys stood up to Khal Moro and made sure that no one laid a hand on her.
The posts seem adorable and it still shows that there's still a strong connect between Emilia Clarke and Jason Momoa. Seeing the first photo it seems as if Momoa misses Clarke and he wants to give her a personal visit but when we look at the second photo, we realise that there's more to it.
It looks as if he might make an appearance in the 6th or the 7th season as he is going to meet David Benioff and D.B. Weiss in Ireland where parts of Game of Thrones are shot. He then ends it by saying "ALOHA DROGO", which means "hello/goodbye Drogo" in Hawaiian. The way he said it implies that it was more of a hello rather than goodbye.
However we know that in the 1st season, Drogo's corpse was burned to ashes in the pyre by Daenerys. So there is no way in which he can be resurrected. That might only mean there will be a flashback involving Khal Drogo. If this is true, it won't be the first time Khal Drogo has returned to the show after his death.
In the 2nd season, Daenerys met Khal Drogo and their unborn son Rhaego in a vision after she entered the House of Undying. Now that Daenerys is back with the Dothraki and has to return to Vaes Dothrak where she will live with the wives of the dead Khals, it might be possible that she remembers Khal Drogo.
It will be interesting to see what happens next.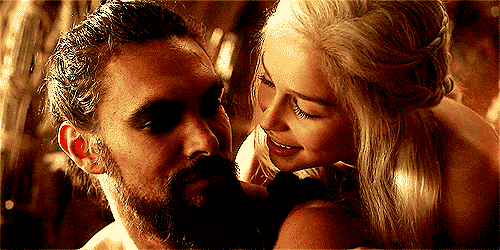 If you want to submit a Game of Thrones article on this site, please visit here.
Support us with a small donation.
BTC: 1MVekn8eg5PudJvzmnnz8asnYwkYrNmqSY
ETH: 0x95b2e509b49fdcff085c1d8111d507b9cb058ba9
LTC: La5T1wB9hkHvQuKbpostv2wCqAk7y2Xm3w