Game of Thrones is currently filming Season 7 in Spain. In the meantime, we have been feeding off of spoilers from eager fans and interviews from cast members. Now, however, we finally have something official to stare at! HBO had aired the following ad during an episode of Westworld but till now, HBO didn't post it online. However, things have changed as HBO has just showed off new footage from the seventh season of Game of Thrones! Here are the GIFs from the video :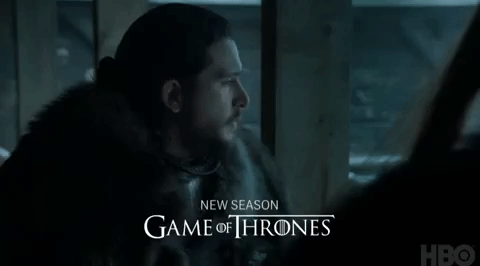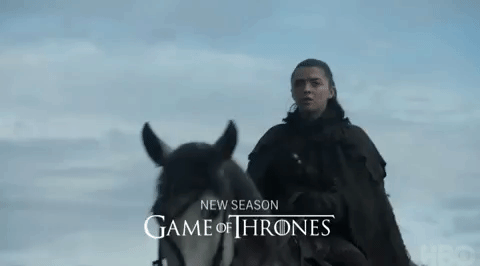 Take a look at the video uploaded by HBO below. Just skip to 1:02 if you just want to watch the Game of Thrones part :
The promo just shows us Jon, Sansa and Arya, and actually adds to our curiosity even more. Who is Jon turning to talk to? What is Sansa walking towards? Why is Arya on a horse? This is just a little teaser, so we guess it has served its purpose. An official poster, independent teaser, and trailer, are yet to come by, so keep your eyes peeled.
Season 7 of Game of Thrones will air in Summer 2017. How did you like the very limited Season 7 teaser? Tell us in the comments, below!